Room Color Ideas: So You Want To Be Safe & Stick With White. – Anyone who can use white as a color palette has my complete admiration.  There are those chosen few who know how to work with white and have the ability to keep it looking white.  Kudos to those of you who can.  I wish that I could pull it off, because it is so beautiful and versatile.  For those of you who have not tried using white as a color palette, but are willing to jump in feet first, I have a few tips that you may want to consider when going the white route as room color ideas.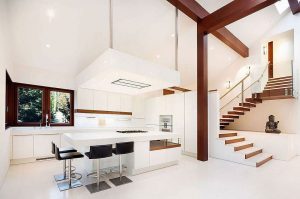 Use white and off whites as your background colors.
It creates a great backdrop for different colors and collections.  You also get an added bonus!  It's easy to change colors with the seasons.  Don't be afraid to mix warm and cool whites to avoid monotony and add interest to your home.
Add a little black to white paint.
Use it on a large surface such as a floor or large wall.  Black tends to tone down the brightness of the white.  You may want work with a sample before painting a whole surface.  I am a big believer in painting a small sample so that I can see how it will look before investing blood, sweat and tears in a project only to have to start all over.  Paint manufacturers are now packaging paint in sample sizes which makes it much easier  to pick a paint that suites your needs. Add just a touch of the color palette you will be using to your white paint and you will see how it will bring everything together in a beautiful, cohesive way that even Martha Stewart would be proud of.
Texture, texture, texture.
Add rugs with different textures, bring life to an old wicker basket and paint it white, (spray paint is an invaluable tool in my DIY arsenal).   White branches in a pretty vase, ironwork painted white and distressed to look old are great ways to add texture to any room.
Use your imagination.
Paint has come a long way.  Shiny paints have a totally different look than its matte counterpart.  Use high gloss paint on furniture and wall trim, while using the matte finishes on your walls.  Today's matte paints are durable and are easily washable.  High gloss paints now come in latex which makes for much easier cleanup. Looking for a new beginning, enjoy mental clarity, or reduce clutter, then white is the way to go. The picture is a wonderful example of a white room which incorporates different shades of white and different textures.   Delight in your decorating adventure.
Those are room color ideas from embellishinghome.com which can be used as recommendation. There are many other room color ideas in some books and magazines. Take a look at them to find the best color idea.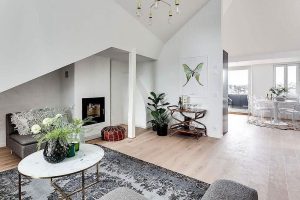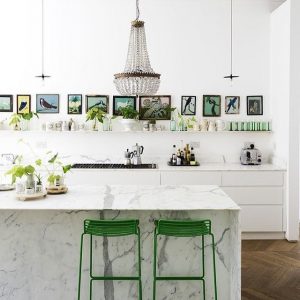 Leave a Reply